Fix Your Appliances
Today with Dimax!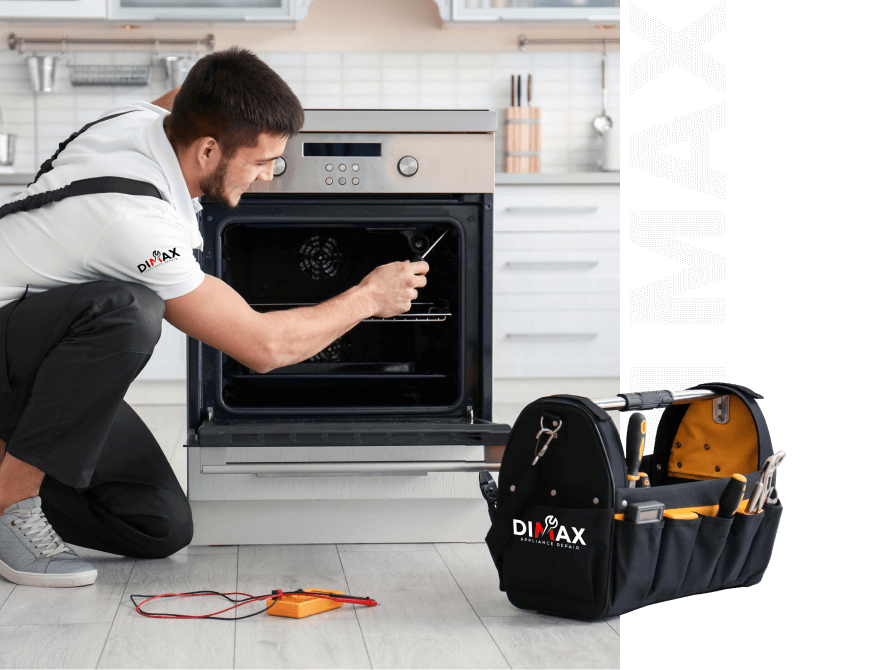 About DIMAX
We've been fixing appliances for many years – this is what we do for a living. We have trained appliance repair technicians with years of experience – they can get your appliances back into top shape. We're honest, reliable and passionate about what we do and will not rest until your appliance is back in working order!
Appliance Repair Service
What You Can Expect From Us:
We're available for same day-service
We repair all major appliance household brands
We provide exceptional quality service at an affordable price
We have high stock of parts (including rare parts)
see all service areas
At Dimax Appliance Repair, we offer our services to ALL major home appliances.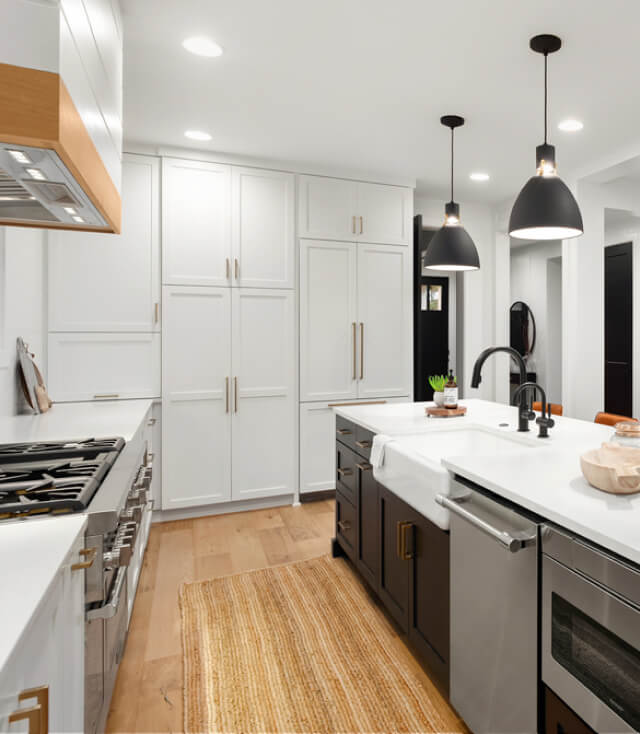 Exceptional Repairs
Without any Problems
If you're having home appliance issues, don't wait! Give us a call today!
Appliance Repair Service
Brands we Repair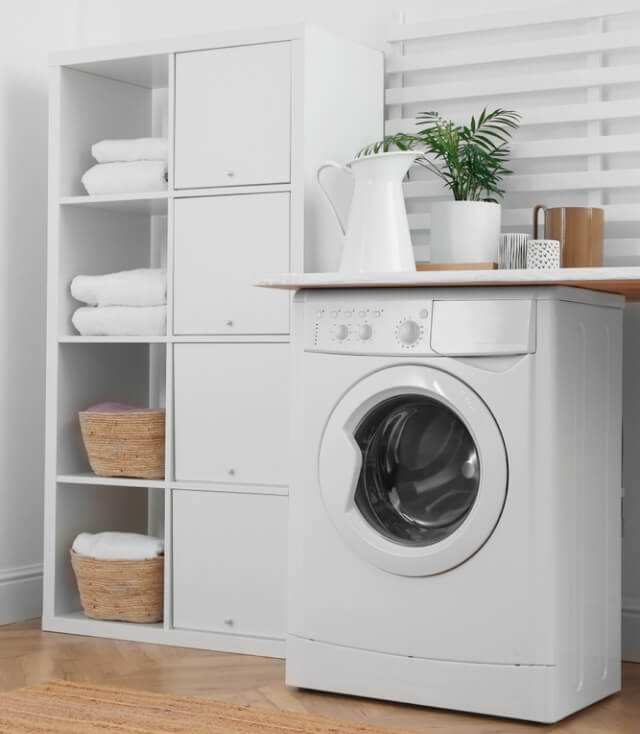 Where Do We Service?
If you're appliances aren't running up to snuff, you shouldn't have to fret! At Dimax Appliance Repair, we're proudly servicing Miami Dade and Broward County, Southwest Florida which includes Collier and Lee County, Central Florida and the surrounding areas of Orlando. Contact us today if you're in need of same day appliance fixes in your area.
Searching for: Reliable Appliance Repair Service?

We're Quick and Efficient
Call free: (877) 535-5599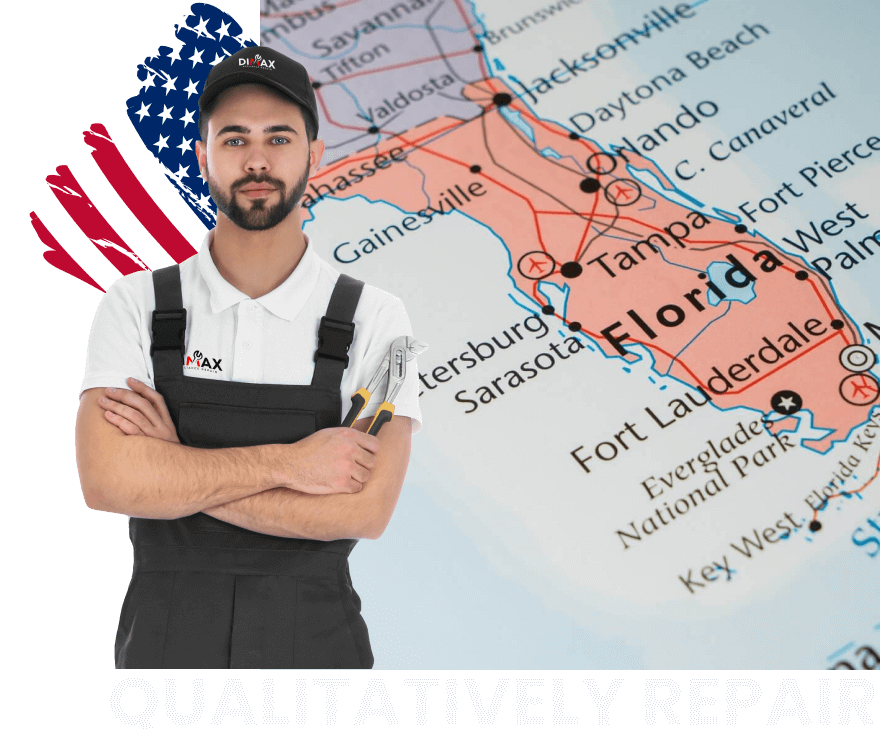 Years of Experience
Right At Your Doorstep
Contact Us for same day appliance repairs
What Others Are Saying About DIMAX
Dennis LaPlante
2022-10-05
The technician Oleg B. was outstanding in all aspects. I rate his expertise "10" and his people skills are also a "10". Good employees are difficult to find and Max Appliance Repair is lucky to have him. I would call upon M.A.R. again and will recommend their services to family and friends.
Great experience with Max appliance repair. Called many appliance repair shops and they were unwilling to touch my built in microwave, however Max appliance said they would be able to come diagnose and repair - that's exactly what they did. Yaro was the tech, he's very knowledgeable and friendly. He showed me exactly what the issue was, ordered the parts and repaired everything. Saved me from buying a new oven and microwave combo. Thank you so much Yaro and Max appliance!
Ronald Tisdelle
2022-09-10
Very professional technician who took the time to explain not just the problem we were experiencing but potential problems to be aware of with our model of fridge. Very satisfied with the service provided and will hopefully not need again but will recommend to those in need. As an added bonus the technician also took the time to inform us of common problems with other appliances manufacturers leaving us with the ability to make informed choices for future appliance purchases. Overall great experience
Very knowledgeable and frendly technician who know what's he's doing! Job well done for the repair of my old dryer. Hopefully it will last long time. I'll definitely recommend to others!
My fridge was the first repair I needed after becoming a homeowner and none of the referrals I had were available, so I was pretty apprehensive about just googling and getting a technician from a place I didn't know anything about. However, everything turned out great. Alex diagnosed the problem immediately, explained everything very clearly and showed me how he knew what was wrong, and came back with parts to complete the repair two days later. He was great and I will absolutely recommend him to my friends, and Max Appliance Repair was easy to communicate with and charges were clear (diagnostic fee was applied to labour cost, as they said it would be). Thank you!
Frimmy Burnstein
2022-07-08
The whole experience was very professional and efficient. After I phoned for the appointment, they were a let to send a technician the next day, they gave me a 2 hour window and I received a text message when the tech was on the way. Kirill Kotelnikov was prompt and honest and pleasant. It was a simple problem so no actual repair was needed and he was very honest. I only paid for the service call fee. I was grateful that no repair was actually needed!
Danielle Zanardo
2022-05-11
Our experience with MAX Appliance Repair was really great. Our dishwasher wasn't working properly and we had no idea why. Alex was super helpful, prompt and professional. I would highly recommend!
We Help You Get The

Max

Out Of Your Appliance |
Appliance Repair Service
At Dimax, we believe that if you call a repair company, your appliance should be fixed properly and stay fixed. Our process is simple:
You call us and the dispatcher will assess the situation over the phone.
If this is something we can fix, we'll send a technician.
There is a service call fee for sending a technician to your property for an assessment.
After the assessment, the technician will tell you how much it is going to cost you for fix the appliance (or even if it is worth fixing).
Should you decide you fix the appliance with us, your service call fee will be waived and you will only pay for the estimated repair.
Book a Tech Now